Jobs
Current Job Listings 25 Total Jobs.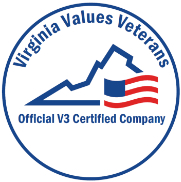 If you require reasonable accommodation in completing this application, interviewing, completing any pre-employment testing, or otherwise participating in the employee selection process, please direct your inquiries to Brittany Gilliam, bgilliam@monticello.org, (434) 984-7579.
Below is a list of the current openings with our company. Click on the job title to learn more about the opening.
Archaeological Analyst
Charlottesville, VA, USA
Temporary
Custodian
Charlottesville, VA, USA
Part Time
Development Officer
Charlottesville, VA, USA
Full Time
Digital Hybrid Guide
Charlottesville, VA, USA
Temporary
Digital Programs Coordinator
Charlottesville, VA, USA
Temporary
Director of Development
Charlottesville, VA, USA
Full Time
Editorial/Research Assistant
Charlottesville, VA, USA
Full Time
Education & Visitor Programs Intern
Charlottesville, VA, USA
Temporary
Event Planner
Charlottesville, VA, USA
Full Time
Fulfillment Associate
Charlottesville, VA, USA
Full Time
Groundskeeper
Charlottesville, VA, USA
Full Time
Guest Services Specialist
Charlottesville, VA, USA
Part Time
HR Coordinator
Charlottesville, VA, USA
Full Time
HR Generalist
Charlottesville, VA, USA
Full Time
IT Infrastructure Manager
Charlottesville, VA, USA
Full Time
Lead Fulfillment Associate (Full-time)
Charlottesville, VA, USA
Full Time
Maintenance Assistant
Charlottesville, VA, USA
Full Time
Security Officer (Full-Time) - 4:00 pm - 12:30 am
Charlottesville, VA, USA
Full Time
Security Officer (Full-Time) - 8:00 am - 4:30 pm
Charlottesville, VA, USA
Full Time
Security Officer (Full-Time) 12:00 am – 8:30 am
Charlottesville, VA, USA
Full Time
Security Officer (Part-Time)
Charlottesville, VA, USA
Part Time
Senior Accountant
Charlottesville, VA, USA
Full Time
Temporary Fulfillment Associates
Charlottesville, VA, USA
Temporary
Ticket Office Associate
Charlottesville, VA, USA
Part Time
Trail and Natural Lands Technician
Charlottesville, VA, USA
Full Time